The role of a content writer in the IT industry landscape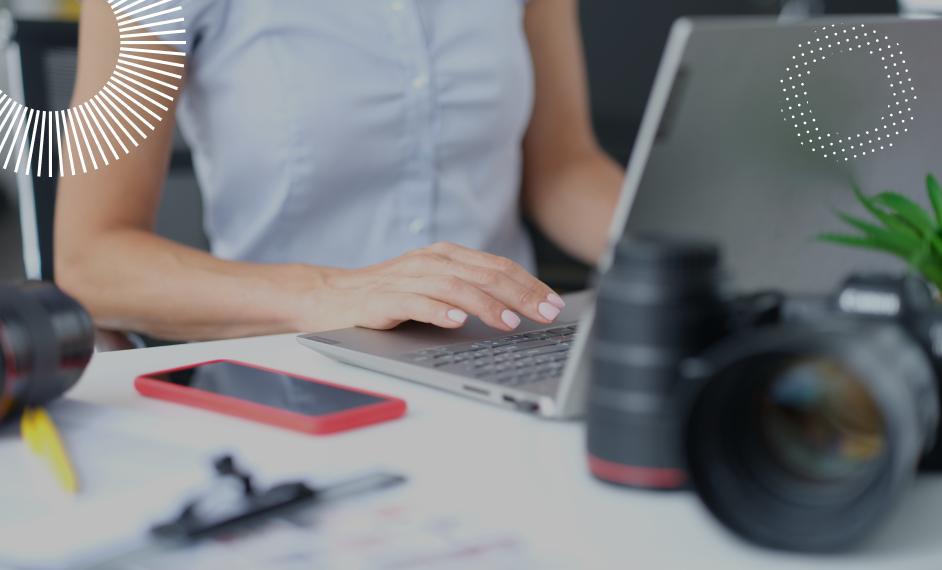 With all the talks about how the IT industry is growing bigger by the minute and how newly emerged digital solutions demand more IT professionals to get involved, people often neglect those hidden in the shadows. Those whose everyday duty is to communicate with the customers, website visitors, social media followers, businesses, and corporations. Those whose words represent brand identity and give a unique feel to any enterprise, no matter how large in scale it may be. Today, let's discuss the role of content writers for just about any IT company on the market.
They say content is king, and it's no exaggeration. Content is everywhere – in your phones, PCs, billboards, newspapers, books, silver screens, and all across social networks. Simply put, you can consider anything that has words in it and conveys a certain idea or describes any action, a piece of content. Words upon words upon words surrounding us on our lifepath everywhere we go.
Storytelling has been a foundation for human history. Long before Gutenberg invented his printing press, people used their own words to describe what raised their concerns, things that matter, and, of course, things that sell. Big time.
However, I digress. Let's leave our history lessons aside and explore what type of content is mainly used to promote brand voice, products, solutions, and services around the globe.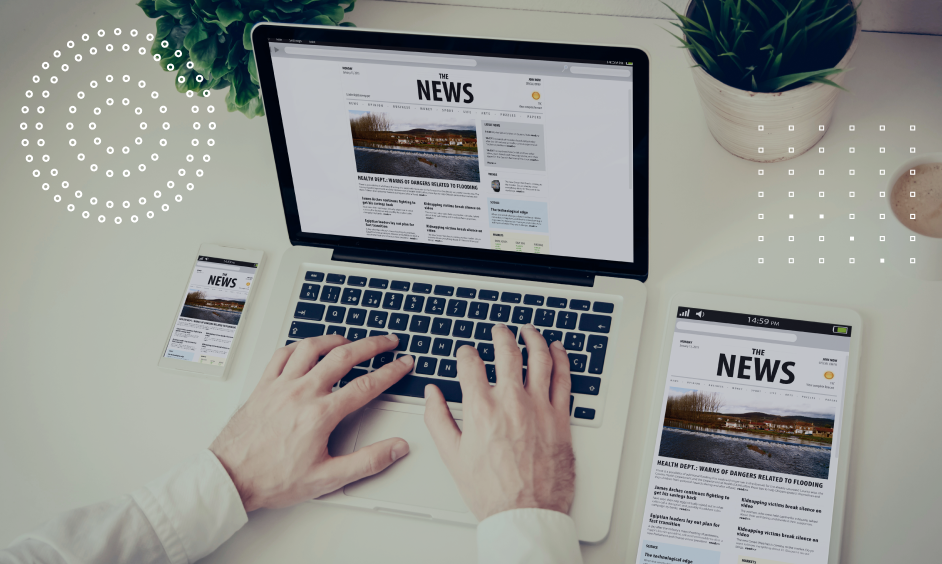 Content writer – handling all content to cover all bases
Generally speaking, content is information that one uses all around the Web and namely:
Via websites and landing pages. Whether you're selling, buying, or promoting, you need a solid online representation if you're hoping to succeed. A separate website or even an introductory landing page is essential if you want to gain more "visibility" in the eyes of prospective customers.
Through Social Media. I believe that this one is self-explanatory, but to give you an idea of how important various social networks and apps have become, think about this – what do you do right after you wake up in the morning? Yeah, before that rejuvenating mug of coffee. I'm not clairvoyant, but my guess is – you scroll through Facebook, Twitter, Instagram, and whatnot. You get your news there; social media entertains you and helps you pick the right products. It's all content right there and the kind that is crucial to the success of just about any online endeavor.
With the help of blog posts. While some believe that blogs are no longer as hot as they used to be back in the day, the statistics contradict those conclusions. There are more than 600 million blogs available on the net these days, and nearly 32 million bloggers operate in the US alone! By adding a blog to your webpage, you get the opportunity to generate 400% more traffic, and almost 80% of internet users read blogs regularly. The numbers speak for themselves – blogging is still trending, and it doesn't look like this tendency is about to change anytime soon.
By way of email marketing. That's a big one. Email marketing can be vital for your business. Play your cards right, and your conversion rates can go up. Find a successful approach, and your emailing campaigns will give your business a good ole push. If you're thinking of ROI, here's the deal – every dollar you spend on your marketing campaign, in most cases, will bring you back more than 40 bucks. A fair trade, is it not?
Using press-releases. Such content is imperative if you're hoping to spread the word about your products or services, corporate activity, or in-house findings. No matter the topic, a good press release posted at the right time will highlight your successes and show your work to the rest of the world. The conversion is bound to follow.
Nearly every IT company and their mum are employing the marketing tactics mentioned above. Almost all of them have their websites, landing pages, or social media presence. Most of them utilize email marketing, and there are plenty of those using blogs to enforce their online promotion. You'll find tons of press releases from both industry giants and smaller startups eager to share their digital concepts and products with the rest of the world.
Therefore, it is pivotal to have a strong and experienced content writer amidst your ranks, no matter what the scope of your IT project may be.
And don't forget that a content writer is also the one responsible for your web pages in terms of their user experience and usability. He figures out which words would help the users navigate your websites and guide them all the way through. You need quality content for your calls to action (CTAs), descriptions, and navigational panels. Every single phrase you use online should be polished to feel natural and appeal to a larger audience.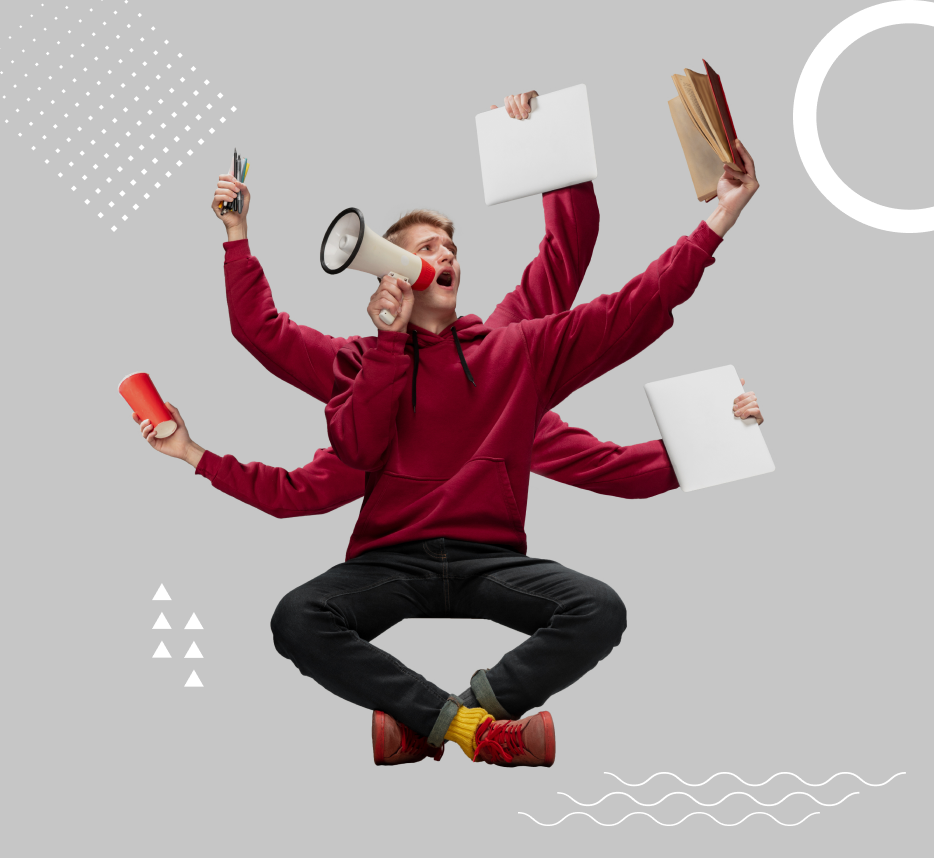 Content writers – when multitasking is not just a fancy word
So here comes the good part. Let's talk a bit about what a content writer usually does when operating within an IT company. You'd think it's all fairly straightforward – a content writer writes content. Simple as that. Though the name suggests exactly that, in truth, there's more to it all than meets the eye.
Any content writer in any IT entity, a huge corporation, or a small-time business has plenty of tasks to handle. Such an expert would take on numerous roles to ensure that the copy they produce is not only grammatically and stylistically correct but adheres to many other standards and requirements. Therefore, a content writer within an IT company assumes the following roles:
The role of a researcher. Being able to produce a grammatically and stylistically correct copy is not enough to become a content writer. Such a specialist also does tons of research. They research the products or services they are writing about. They keep track of industry news, changes, and updates. They analyze the competition to ensure that they keep up with the trends. All this information and more is used to enforce a strong copy that's relevant, up-to-date, and highly enticing for people from all walks of life.


The role of an SEO expert. It's pretty much impossible to underestimate the power that SEO brings to the table for any business, big or small. Quality search engine optimization can take you places, expand your target audience and lead to a significant boost in sales. A content writer needs to know how to research the Web for relevant keywords and phrases, analyze the competition to figure out which approach they are using, and then top it. SEO implies many standards in writing, and we'll discuss them in our future articles. Still, it's important to understand that a content writer with little or no SEO knowledge will have difficulties producing relevant copy that sells.


The role of an editor. Proofreading and editing are big parts of any content writer's daily schedule. Any business is working hard to appeal to a larger audience. That's why it employs SMM specialists who're busy day and night producing business communication, inspirational messages, and company news that are then posted across all kinds of social networks. It's important to ensure brand consistency when it comes to this type of content. A content writer's purpose is to proofread any and all SMM materials, email templates, as well as internal and external messages. Editing implies rewriting things from scratch or simply making a few tweaks, depending on the task at hand. Still, generally speaking, a content writer needs to handle all content and do so flawlessly. There's no room for error in business communication.
More to come
We barely scratched the surface of a content writer's duties within an IT company. However, generally speaking, you now know what such a position implies and have an understanding of a content writer's worth for a business that's focused on delivering quality IT solutions.
In the future, we'll talk more in-depth about some of the aspects covered in this article. We'll review SEO content and talk a bit about what it takes to become a content writer in the first place. The world of content is just as dynamic and versatile as any other part of the IT industry landscape. It's fascinating how the simplest of words sometimes bring about unexpected success.
Follow US Software Solutions to delve deeper into the digital world and keep track of what's going on within the industry as a whole!

Andrei Codreanu
Content Manager
Content is king. Quality content is pivotal in conveying the right ideas and forging a professional brand identity. A good narrative takes on many forms, and it's imperative to understand how to use all of them to the business' advantage.